Insight and responsible investment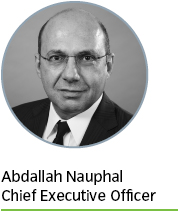 The new decade has opened in dramatic fashion. The coronavirus pandemic will have far-reaching social and economic consequences for us all, with issues such as climate change and extreme weather adding to concerns for investors.
However, rather than simply trying to forecast the impact of these events, Insight will play an active role in partnership with our clients to influence long-term outcomes. I am very proud that environmental, social and governance (ESG) factors have long been at the heart of Insight's approach. Understanding and engaging on ESG risks in our research activities is an essential part of establishing an accurate fair value for any investment.
In terms of steps that we have taken to reflect the importance of the responsible investment agenda, more than 80% of our engagement meetings with sovereign and corporate debt issuers included discussions on responsible investment issues in 2019 (up from 54% in 2018). We have also introduced a proprietary scoring system, providing customised data on a range of ESG criteria for more than 6,500 corporate issuers and 850,000 of their subsidiaries, enhancing our analytical capability and client reporting.
In collaboration with asset owners we have also sought to actively influence policymakers and regulators on several issues related to the long-term sustainability of financial markets.
Please get in touch with us if you would like more information. We will be more than happy to discuss details of our responsible investment activities and how we can support you and your beneficiaries in achieving your goals.
What is responsible investment and how does it work?
Watch Joshua Kendall, Insight's Senior ESG Analyst, discuss the methods and merits of incorporating ESG factors in analysis, engagement and investment decision-making.

Insight and responsible investment credentials
Insight was a founding signatory to the PRI in 2006, the world's leading proponent of responsible investment. Signatories to the PRI include investment managers and asset owners with trillions of dollars of assets under management.
We have been supporters of the Institutional Investors Group on Climate Change (IIGCC) and CDP initiatives since our founding in 2002.
Insight has integrated ESG considerations into our decision-making processes for over a decade.
In 2016, Insight was given Tier 1 status by the UK Financial Reporting Council, recognising that we provide "a good quality and transparent description of [our] approach to stewardship and explanations of an alternative approach where necessary".
Insight manages ESG strategies including those with best-in-class, climate, positive impact and exclusion objectives and criteria. As at 31 March 2021 we managed more than €13.3bn in ESG strategies1.
In 2020, we were awarded A+ ratings across all the relevant categories in the PRI survey, reflecting our ongoing commitment to integrating responsible investment practices across all aspects of our business.