Join the effort to terminate air polution

Tim Smedley
Author and award-winning journalist
Tim Smedley, award-winning journalist specialising in environmental and social issues, has worked with Insight recently to help our staff understand the impact of air pollution, the issues involved and what we can all do to contribute positively to our local environment. Tim is also the author of 'Clearing the Air: The Beginning and the End of Air Pollution,' which was shortlisted for the Royal Society Science Book Prize in 2019, sponsored by Insight Investment.
His book presents insights from his own research and the actions of scientists, environmentalists, businesses and politicians seeking to tackle the issues created by poor air quality all over the world. He shares practical ways in which we can all take action to contribute to creating a cleaner future in what is a global issue that we can all locally influence through the decisions we make.
As follow up to our internal events for Insight staff, Tim created this short guide with us to cover five simple ways we can all create cleaner air:
1. Ditch the car
Not only are cars the cause of most urban pollution, but studies show the air pollution inside a car is typically four to seven times higher than the pollution outside.
So walk, cycle or take public transport wherever possible. Yes, there are pollution exposure risks associated with each of those too. But studies of pollution exposure comparing different transport modes consistently show the same hierarchy: cars are the worst, pollution on buses and trains is lower, and for cyclists and pedestrians it is lower still.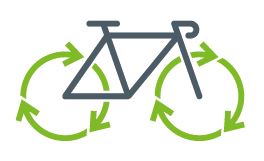 2. Go electric
The science of particulate pollution tells us that it's the particles from combustion – and in particular from burning fossil fuels, including petrol and diesel – that are the worst for our health. So if you need a new car, consider going electric.
Electric cars aren't the be-all-and-end-all. They still create some pollution through tyre and brake wear. Walking and cycling remains the better option for short journeys. But electric cars emit zero nitrogen dioxide (NO2) and zero combustion particles, so from a clean air point of view, they are a huge improvement from your old gas-guzzler.
3. No more burning
In terms of polluting the areas where we live and breathe, burning logs in our homes is far worse than coal or wood pellets in a power station many miles away. Between 2013 and 2014 there was a 29% increase in annual PM2.5, a measure of atmospheric particulate matter (PM), in the UK simply due to the consumption of wood as a domestic fuel.
4. Grow some greenery
Cities such as Singapore are rapidly adding to their urban greenery as a means of improving air quality: planting vegetation in cities can reduce street-level concentrations of NO2 by 40% and PM by 60%. This can be as simple as letting ivy grow up and over walls or planting a dense hedgerow. More sophisticated living walls can be seen on the side of Edgware Road tube station, or Citicape House currently under construction in London, which when complete will be clad with the largest green wall in Europe: 40,000 square feet, trapping approximately 500kg of PM per year.
5. Get vocal
Not everyone wants to be an activist and chain themselves to railings. Fortunately, you don't need to. But we do need to be vocal about the changes we need and the speed we need them by. When the government first announced that the sale of new petrol and diesel cars would end from 2040, in recognition of the air pollution they cause, that was a much-needed first step. But do we really want to wait another 20 years, and our children to grow up with stunted lungs and asthma, before we realise the benefits?
According to the Financial Times, carbon dioxide emissions have fallen almost 60 per cent across the EU since coronavirus measures were put in place, with the biggest declines in CO2 emissions seen in France, Spain and Italy driven by significant falls in emissions attributable to motor vehicles and the energy sector. While social distancing measures have undoubtedly reduced air pollution and briefly cleared our skies, if individuals adjust their behaviour it is not inevitable that air pollution must increase again when measures are lifted.
If you are interested in action you can take, please do take a look at Tim's guide. It is up to all of us to act individually to encourage better air quality not just for 2020, but for years to come.
You may also like
Contact Us
Please read important information about Insight's data collection policies HERE before sharing your personal information with us on email.