Corporate social responsibility
Contact Us
Please read important information about Insight's data collection policies HERE before sharing your personal information with us on email.
There are three key elements, or pillars, of our work in CSR. The three pillars relate to our corporate responsibilities to:
our markets - we seek to protect client interests and operate our business with integrity and resilience
our people - we seek to encourage effective leadership, well-being, diversity and inclusion for our staff
our world - we seek to invest and act responsibly to protect the wider world and, locally, to support the community including through the sponsorship of the arts and sciences and charitable partnerships
In practice, this means:
Our markets: we aim to achieve our goals through robust risk management and governance. We aim for forward-looking identification and assessment of potential risks considering both quantitative and qualitative impacts. Clear reporting and escalation processes to ensure that the residual risk profile of the firm is appropriate and in line with the Board's risk appetite and timely setting and regular monitoring of actions required to reduce the risk profile or improve the control environment where these are deemed appropriate.
Our people: develop successful leaders and managers who drive high productivity and engagement within their teams while challenging ourselves and our recruitment partners to ensure we have the right initiatives in place to encourage the promotion and development of a diverse workforce. Be recognised as an employer of choice.
Our world: increase access to our ESG capabilities while seeking to develop vehicles that offer broader access to our responsible investment capabilities. Support a global charity partner that has been voted for by colleagues with fundraising and volunteering. We have addressed the use of single use plastic in the office while encouraging colleagues to recycle more and reduce waste from printers.
Charity committee
Charity committee: the Insight Charity Committee comprises members from across the business who meet monthly to deliver events and initiatives that bring colleagues together while raising money for charities.
Charity partner: We have a relationship in place with a global charity partner, reviewed on a periodic basis that is able to fulfil the following criteria.
Global presence

a charity partner should have a presence in the cites in which we operate
this will ensure that all Insight locations are working together to support a common goal

Local engagement

a charity partner should provide the opportunity for colleagues to donate their time and expertise as part of a volunteering programme
these volunteering opportunities should be available locally to Insight office locations

Targetted fundraising

we are keen to see the impact of our support. A charity partner should ideally offer the ability to support specific projects or programmes
these can either be a series of smaller projects or an overarching programme over the term of the partnership

Our current partner is the Make-A-Wish Foundation. Make-A-Wish grant life-changing wishes for children with critical illnesses; making wishes come true for over 900 children in the UK alone last year. This is a global relationship with each of our offices supporting a local chapter. Over the course of 2019 fundraising initiatives have taken place in London, New York, Frankfurt and Manchester enabling us to grant three wishes.
Matched funding and support: for employees and initiatives in scope, BNY Mellon provides dollar matching on team and individual fundraising projects and volunteering events. Employees are entitled to two paid volunteer days each year which can be used for our charity partner or for an organisation of their choice.
During the COVID-19 pandemic we wish to offer our support and thanks to all the front-line workers. We have made a donation to support Insight's UK event catering partners, Rocket Food, in providing meals for key workers in the NHS. As part of the #FuelforNHSHeroes' campaign, Rocket staff are volunteering to run this service. We have also made a donation to the New York Chapter of Frontline Foods. This charity provides funding to local restaurants to support their efforts to provide healthy meals to the frontline workers leading the response to the pandemic.
Environmental initiatives
Moving to environmentally friendly printing: in 2019, we moved to environmentally friendly print production in all locations, including renewable and 100% recyclable card covers and paper sustainably sourced from FSC certified suppliers. It is acid-free, with cotton based fibres to minimise environmental impact and low carbon steel, PET coated wire binding. PET, a non-toxic material used in the food packaging industry, passes all safety and environmental guidelines. Notes have been added on our website to discourage printing of pdfs.
Carbon neutral flights: in partnership with 'Trees for Cities' we've planted more than 4,000 trees in an initiative to offset the carbon generated by our flights. Insight was carbon neutral on all business travel as a result in 2019.
Reducing plastics in our offices: over the course of 2019, we remodelled our kitchen areas in London removing single use plastic items and rolling out keep cups and water flasks to staff globally. In New York, meeting suite visitors are now offered water from glass bottles (which has always been the case in London).
The case for clean air: We work with local authorities on investment strategy for their pension schemes and treasury activities, and on how they incorporate environmental, social and governance (ESG) considerations in their approach to fixed income, including money markets. In 2021, to support Global Action Plan's efforts with UK local authorities to help tackle air pollution, we partnered on a paper The case for clean air: how local authorities can lead the clean air revolution. Sharing examples of best practise, the latest research and viewpoints from academics and scientists, the paper also seeks to encourage discussion on how key issues for local authorities such as air pollution relate into ESG considerations when making policy and strategy decisions in their investment activities.
Governance
Enhanced brand protection services to prevent fraud: in 2020 we enhanced our ability to challenge online frauds targeting the general public and Insight contacts by adding an online brand protection service to identify groups seeking to use Insight's trademarks and identity to mislead contacts and commit financial fraud. Several fraudulent enterprises have been identified and shut down in 2020 and ongoing monitoring of the digital landscape has been enhanced as an early warning system.
Insight places great importance on the integrity of its information processing and has a low appetite for information risk. As well as its own operational requirements, Insight commits to protecting clients' information and individual privacy to the highest standards. The Information Security Management System (ISMS) operates in a governance structure which is visible and accessible to the firm's senior management. To provide assurance to clients, regulators and others that management of these priorities is aligned with the best modern practice, with the appetite of the firm, and the needs of stakeholders, Insight has chosen to obtain and maintain public certification of compliance with the relevant standards, obtaining and retaining certification to ISO 27001 (Information Security) since 2008, and ISO 22301 (Business Continuity) since 2012.
Diversity and inclusion
Click here to learn more about Insight's culture.
Encouraging diversity and inclusion at Insight
In addition to our ongoing programme, we have supported a number of initiatives in 2020 to promote gender diversity; including a mentoring programme through the 30% Club for senior women and in partnership with Henley Business School, we have rolled out the third cohort of Women at Insight.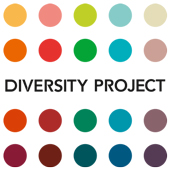 We have joined the Diversity Project and committed to adhere to their related standards as part of our efforts to demonstrate inclusivity within our organisation.
All colleagues have access to, and are encouraged to participate in, the employee resource groups (ERGs) that BNY Mellon operates. ERGs, comprise of employees who voluntarily convene and mobilise around a shared characteristic, interest or set of experiences, are key drivers for BNY Mellon's diversity and inclusion strategy. As ERG members, employees increase their visibility inside and outside of their respective business units, express and establish their unique value outside of their day-to-day work and help ensure our differences contribute to the success of the company.The aim of the Diversity Project is to create a truly diverse and inclusive UK investment and savings industry with the talent to deliver the best possible results for clients and to reflect the society we serve.
BNY Mellon is proud to sponsor the following ERGs:
Genedge taps into and shares the knowledge capital, energy and range of talents within our diverse, multigenerational workforce to solve business problems. Learn more
Heart increases awareness and education around the needs of people with disabilities. Learn more
Impact provides an invaluable resource for the recruitment, retention, professional development and advancement of multicultural employees. Learn more
Prism fosters an open and supportive environment for lesbian, gay, bisexual, transgender, queer/questioning and ally employees (LGBTQA). Learn more
Vetnet serves as a resource for the recruitment, retention, professional development and advancement of military members as they transition to new careers and civilian life. Learn more
Win promotes a culture of leadership and sponsorship to recognize and support the professional development and advancement of our women. Learn more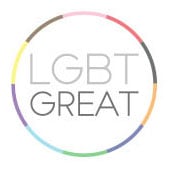 Alongside BNYM we have become a member of LGBT Great.
As a firm, we pride ourselves on being inclusive where all colleagues are able to bring their full selves to work and contribute to our high-performance culture regardless of their identity. In fact we believe diversity adds a depth and richness to our culture that really helps us excel. We are also aware that people who identify as LGBT+ can face unique challenges when it comes to being themselves at work.
Partnering with LGBT Great is one of the ways we can support LGBT+ colleagues at Insight while also adding our voice to the growing chorus of investment firms who want to promote LGBT+ equality and inclusion in our industry.
Supporting public awareness of the sciences
We have been supporting the Royal Society Insight Investment Science Book Prize since 2016 where authors challenge conventional wisdom in the sciences. In 2020, Dr Camilla Pang won for her book 'Explaining Humans: What Science Can Teach Us About Life, Love and Relationships.' Recent prior winners of the prize include Caroline Criado Perez (Invisible Women), Cordelia Fine (Testosterone Rex). Andrea Wolf (Invention of Nature) and Gaia Vince (Adventures in the Anthropocene).
CSR Report
BNY Mellon use their resources and expertise to create positive social impact. Explore their stories and outcomes across four global trends within their CSR report which Insight contributes to.
Contact us
Please contact Sarah Hale:
+44 (0)20 7321 1311