Introducing: Paul Curry - Head of Client Reporting Development
It's Saturday morning and I'm sat in a church hall in Darwen. I'm reflecting on my time since joining Insight whilst my youngest daughter takes her dance lessons.
In late 2018 I received a phone call from Rob a recruiter at a digital recruitment agency. At the time, I didn't know Insight Investment and what they did. Rob explained they were an asset management firm with a head office in London who were transforming their technology. This included moving some of their infrastructure to the cloud, focusing on Agile delivery and expanding their capability by opening a new, dedicated Tech Hub in Spinningfields, Manchester.
Was I interested? Absolutely!
I researched the firm.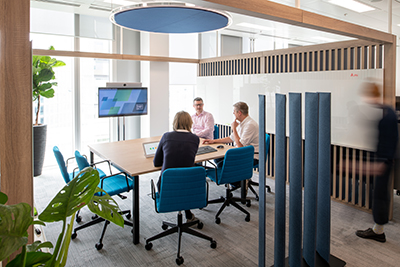 I had an informal call with Dan, who with Gareth, have overall accountability for the hub and then an interview, where I meet one of my future colleagues Chris Evans (not the DJ…). It goes well; I have a final interview with Emma, get an offer and accept the opportunity to join.
I'm a certified chartered accountant by trade and over the past 6 years I've moved into the data and analytics world. I'm able to combine my commercial skills and experience with data in my role of heading up Insight's Client Reporting Development team.
Client Reporting Development are responsible for getting high quality and accurate data through Insight Investment's combination of data tools, which takes data from source systems and supplies it to our reporting tools. This is more complex than it sounds and is vital, as we are a data driven organisation and data is managed and controlled much more closely than many other organisations I've worked for before. Our business is regulated and providing accurate data to our clients is business critical so it's incredibly important that we ensure attention to detail in everything that we do.
I've been supported by a well organised induction and on-boarding process, HR didn't pay me to say that, and frequent trips between London and Manchester to: learn the ropes, meet the people and get up to speed learning the business. I've been supported by an on-boarding buddy, Pete, who has answered my questions and queries and helps give me the inside track. All of this has enabled me to get me up to speed quickly.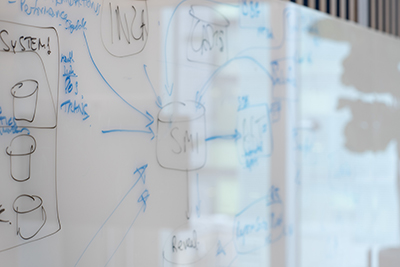 I've discovered that many of my colleagues have worked at Insight for many years. It seems to be a place where you can grow and develop a career and many of my colleagues have progressed in different roles and areas of technology.
So far, I have recruited a new team of SQL developers and business analysts in Manchester and am working closely with our business partners and the non-technical Client Reporting team in London. I've also had the opportunity to do a session for our 'Meet the experts' series. It felt a little early to call myself an expert in all things Insight but it was a great opportunity to talk about my experience so far, our culture and my observations and help graduates, or others considering a career here, get the lowdown; so I took the opportunity. I'm impressed by the support from my colleagues in London who've helped me to understand Insight's business and the tech. There is no lack of patience and indeed a real desire to support me and my Manchester colleagues to ensure we are successful. I'm also struck by the lack of egos and the flat structure that allows things to get done. This is all perception right and I feel a sense of team, which I am enjoying.
How's my time at the Manchester Tech Hub been so? I'm feeling optimistic and excited for 2020 as we continue to grow and build out the teams. We'll be looking for more people to join and that's exciting and one of the reasons why I wanted to share my experience. It might peak interest in others to join us.