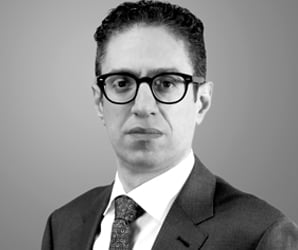 Shaheer Guirguis, CFA
Head of Secured Finance
Close
Shaheer Guirguis, CFA
Head of Secured Finance
Shaheer joined the Fixed Income Group at Insight in September 2007 and is the head of the Secured Finance Team which is responsible for lending in the secured finance market and investments in the global structured credit markets. Shaheer is lead portfolio manager for the Insight Libor Plus Fund, the Secured Finance Fund, as well as a number of segregated accounts.
In July 2016, Shaheer relocated to New York to oversee the growth in capability within the US structured credit and secured finance markets. He began his career at Gulf International Bank (formerly Saudi International Bank) in 2000 where he held various positions, initially as a market risk analyst, then an investment analyst before his appointment as a fixed income portfolio manager in 2007.
Shaheer holds a BSc (Hons) in Economics from the University of Surrey, an MSc in Finance from the University of Durham as well as being a CFA charterholder.