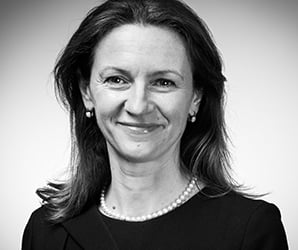 Francesca Fornasari
Head of Currency Solutions
Francesca Fornasari
Head of Currency Solutions
Francesca joined Insight in June 2019. She is responsible for the oversight of Insight's dedicated team of currency investment professionals which provides currency solutions ranging from foreign exchange hedging to currency alpha.
Prior to Insight, Francesca was a Senior FX and Fixed Income Portfolio Manager at Goldman Sachs Asset Management (GSAM). She started her career at The World Bank in Washington then spent time as an FX strategist at both Lehman Brothers and Morgan Stanley, before joining GSAM in 2006.
She graduated from the Universite' de Geneve in Switzerland with a degree in Monetary and Financial Economics. She also holds a Masters and PhD in Economics from Georgetown University in the US.