Contact Us
Please read important information about Insight's data collection policies HERE before sharing your personal information with us on email.
Our core belief is that currency markets are driven by a combination of macro-economic developments and risk premia. As such, our investment philosophy aims to cover both areas through independent alpha generation processes, namely:
A quantitative approach to modelling alternative risk premia
A macro discretionary approach to analysing macroeconomic fundamentals
Our approach generates six independent currency alpha streams each with different characteristics and different expected behaviours. We use these differences to construct portfolios that help our clients achieve their bespoke objective.
These can lead to purely quantitative, purely discretionary, or blended portfolios.
Key building blocks for our approach to delivering alpha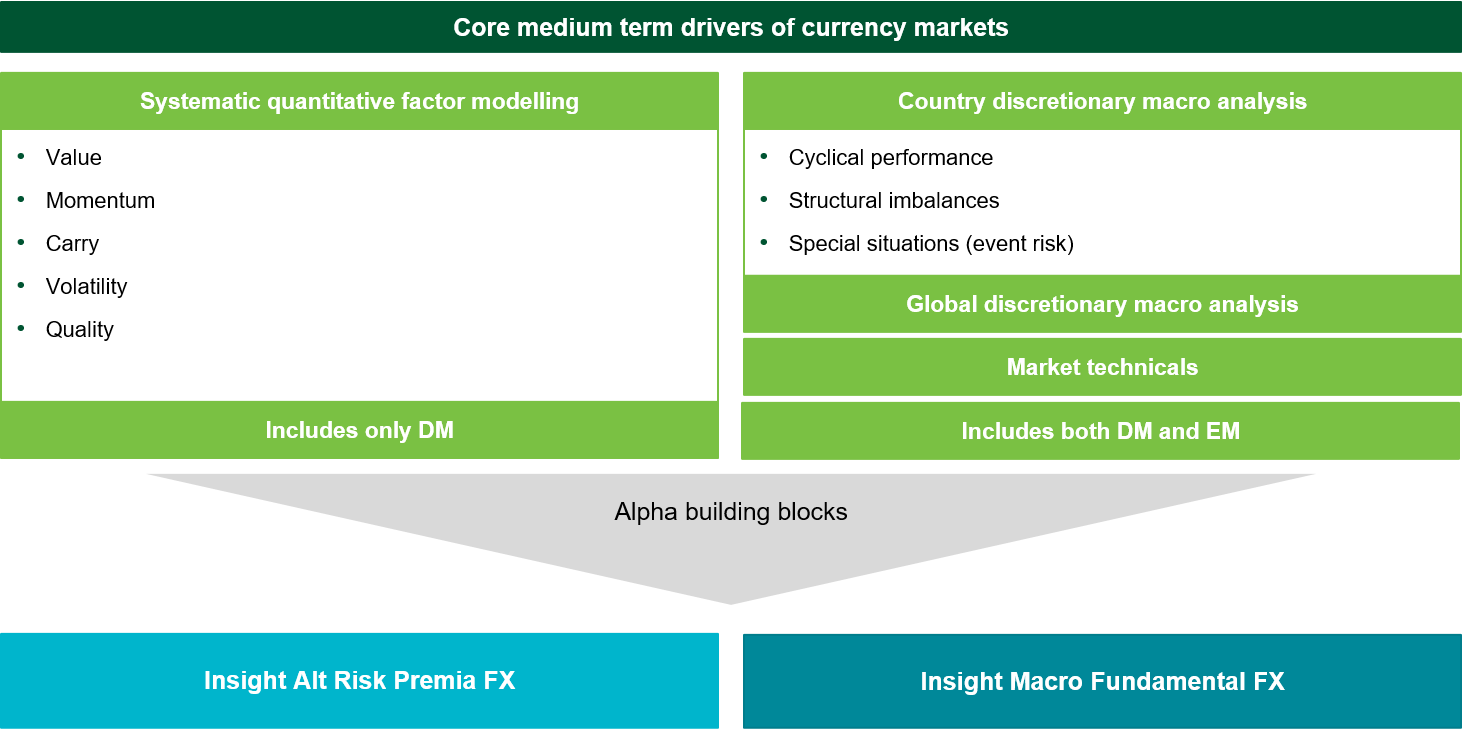 For illustrative purposes only.
Currency solutions in numbers
1991 Year we started actively managing currency risk for our clients
24 investment professionals with 20 years' average industry experience
£48.4bn assets managed by the Currency Solutions team
As at 31 March 2022. Assets under management (AUM) are represented by the value of cash securities and other economic exposure managed for clients including active discretionary assets which include the value of fixed income strategies with an active currency overlay.
Insight currency solutions
Investment communications