Sustainable Euro Corporate Bond
Contact Us
Please read important information about Insight's data collection policies HERE before sharing your personal information with us on email.
The Insight Sustainable Euro Corporate Bond Fund seeks to profit from opportunities in bond and derivative markets, and will only invest where minimum standards for environmental, social and governance (ESG) factors are met.
It also seeks to make a positive impact by favouring issuers with superior sustainability profiles. We will actively engage with companies held in the portfolio if their sustainability profiles deteriorate to try to rectify issues.
Features
Unique approach combining core alpha-seeking investment expertise and sustainability criteria: the Fund seeks to outperform a conventional corporate benchmark while also taking ESG and sustainability criteria into account.
Sophisticated management of ESG factors focusing on impact as well as exclusions: the Fund seeks to positively allocate to companies which have superior ESG profiles or are deemed to have a positive impact.
Commitment to engagement: we commit to engage with companies with deteriorating ESG profiles with a view to actively influencing their future behaviour.
Managed by a market-leading responsible investor: Insight Investment has a long-established focus on responsible investment, with ESG factors having been fully integrated into our credit analysis and investment process for many years.
In-depth reporting: Insight offers detailed quarterly reports on ESG and sustainability characteristics of the strategy.
Established strategy and attractive track record: the underlying strategy, on which the Insight Euro Sustainable Corporate Bond Fund is based, has been managed since 2005.
Snapshot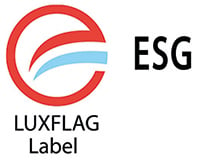 The LuxFLAG ESG Label confirms a fund incorporates ESG considerations throughout the entire investment process. For more information, please see https://www.luxflag.org/labels/esg/about-label.html
Fixed income team in numbers
115 Fixed income investment professionals globally
17years Average experience of fixed income team
£149.7bn fixed income assets
As at 30 September 2020. Assets under management (AUM) are represented by the value of cash securities and other economic exposure managed for clients.
Application and account opening forms
Awards
Corporate profile
Factsheets
Fund and strategy profiles
Latest webinars and videos
Market updates
Prospectuses and scheme documents
Recent thinking
Report and accounts
Responsible investment reports
Transaction and switch forms