Moving to Manchester is an exciting development for Insight Technology. We are making use of Azure cloud capabilities together with a modern Microsoft Tech Stack (C#, .NET Core 2.x, REST, Containers) to transform our application estate into a service-based architecture hosted in the cloud.
We are embracing DevOps practices such as Infrastructure as Code together with tools such as Docker, Kubernetes, Terraform and Chef. We are building continuous delivery pipelines to build, test and deploy our applications and infrastructure into Azure securely, reliably and repeatedly.
We are currently exploring and investing in how we implement agile practices at scale.
Watch our video below to hear some of our people discuss the types of technology they are working on at Insight.
Our people
We are proud of our people and proud to share results from our 2019 engagement survey where response rates remained high at 82%.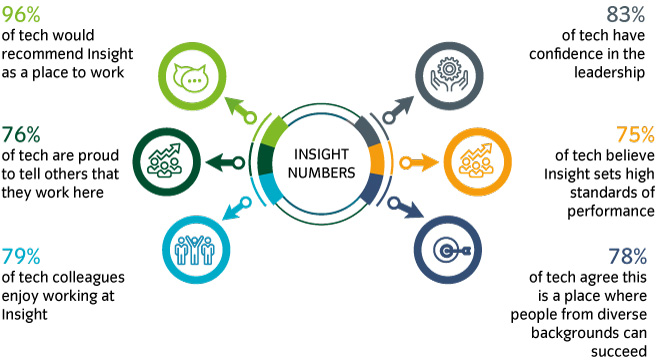 In numbers
292 investment professionals globally
Learn more about Insight